Metal Prints
Sublimation onto metal is the latest in fine art printing. Modern and sleek, metal prints exhibit rich, deep and saturated colors, combined with fantastic detail! In addition to paper and canvas, you can now purchase fine art prints of the highest quality on metal! In short, aluminum prints are the perfect way to showcase my photography!
I am very excited to be partnering with the folks from Blazing Editions. These folks are using a process called sublimation onto metal to create stunning works of art. The folks at Blazing Editions have been kind enough to show me their facility, and walk me through how the process works. They have printed many of my photographs. Together we have looked at them in the lab, and I have to say these metal prints are amazing! I have taken these prints out on the road and shown them to hundreds people. I have included metal prints in several of my gallery exhibits. The results are always the same – people are blown away!
I took a few photos of a 20″x30″ aluminum print that was created using the sublimation onto metal process. The amount of detail that this process can reproduce is simply staggering! The print appears to glow as if it was back-lit, and the elements of the photograph take on a real 3-D feel! The photograph below shows the degree of detail that . At the end of this article is a photograph of me standing next to this print to give you an idea of the print size.
Sublimation onto Metal – The Process
The sublimation onto metal process involves first printing a photograph onto a special transfer paper. Next, the transfer paper is placed onto a sheet of aluminum which has been specially coated. Finally, the aluminum is placed into a special oven where it is precisely heated. The dye on the transfer paper turns from a solid to a gas, and then back to a solid without transitioning through the liquid state. Rather then being printed onto the aluminum, the sheet of aluminum absorbs the dye. As a result, the process creates a stunning print that has an almost magical quality about it!
The folks at Blazing Editions have been in business for over 30 years. They know their stuff, and provide fine art printing services for art galleries and museums all over the world. Most of all, these folks are passionate about their work, and demand the highest of quality. They have this process down to a science, and the results are simply stunning! Their studio is local, and I love that they have been willing to work closely with me as we explored how my photographs would look printed using their process. I have based my business on building strong relationships with both my customers and my vendors!
You can read more about the process, as well as see a slideshow of example prints on the Blazing Editions website!
Why choose a metal print?
Right off the bat let me say that these prints are stunning! I have had a number of my photographs printed on metal using this process, and each and every one has blown me away. I have shown them to over a hundred different people, and the reaction has been the same every time. Jaws simply drop!
The multiple layers that absorb the dye give the photograph a real sense of depth, unlike anything that I have seen before. Incredible detail reproduction and strong, vibrant colors really set these prints apart.
Printing into the metal rather than onto the metal also makes the print far more durable. This makes the print safe to hang in any environment, including high traffic areas. Fingerprints, dirt and dust simply wipe off with a simple microfiber cloth and ordinary household cleaning products!
If you are looking for a piece of art that is going to stand apart from the rest, then this is the print for you!
Shipping a metal print
Getting your new piece of art safely to its new home is a top priority! You can't just roll up a sheet of aluminum and slide it into a tube. The printer packs your print into a custom made wooden crate that ensures that your print arrives in pristine shape, just like when it came out of the oven!
Hanging a metal print
One of the great things about these prints is how simple and easy they are to hang on the wall. A smaller metal frame is mounted to the back of the print, and lets the metal print stand off the wall and appear to float in space. There is no additional framing or mounting hardware needed. When you receive your metal print all you have to do is hang it up!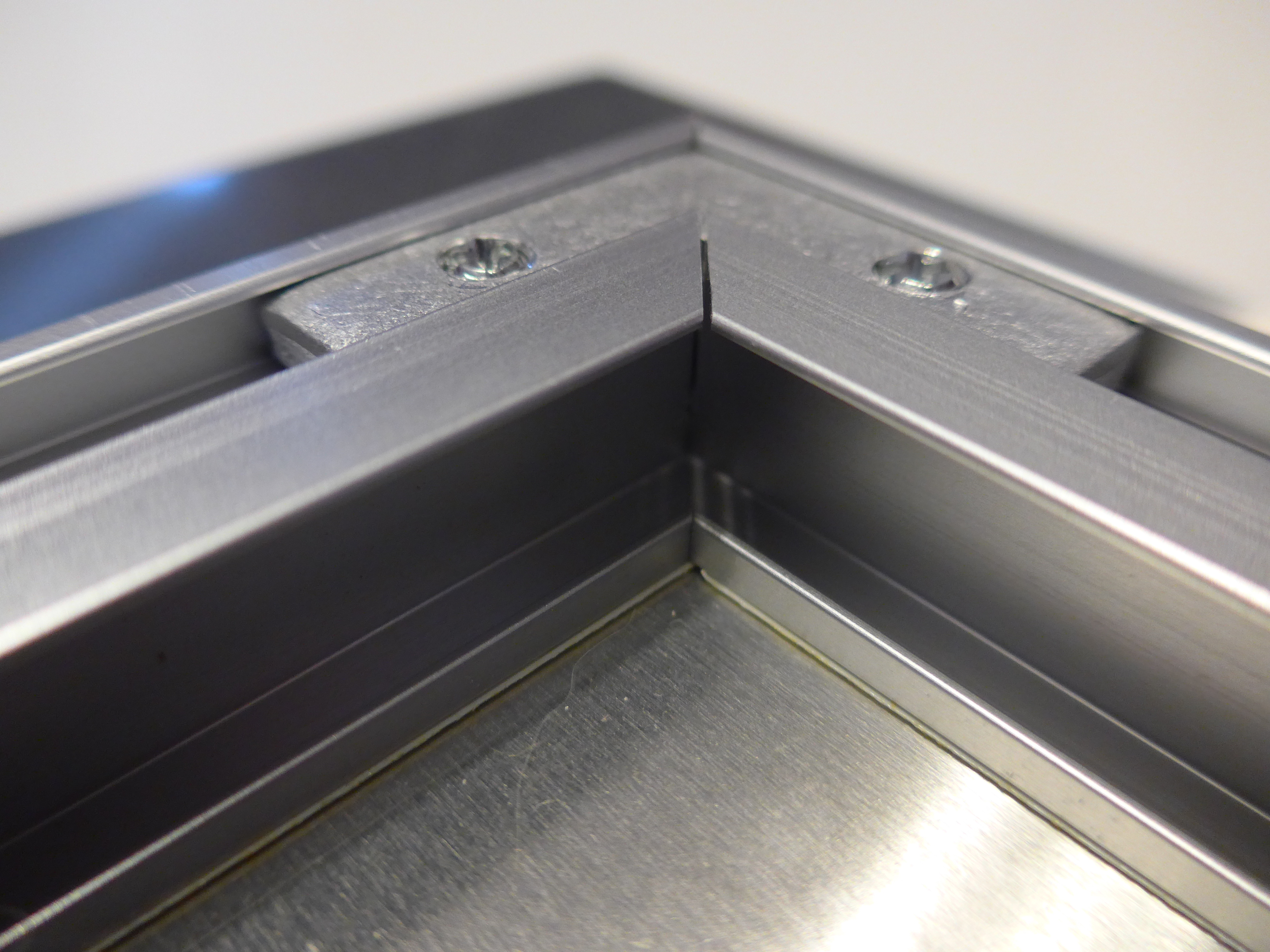 Pricing for Metal Prints
Prints on aluminum are available at a variety of sizes and price points. The price that you see includes everything that you need. You won't need to purchase any matting or framing material. All of the expense of custom matting and framing simply disappears!
Simply find a place on the wall and hang your new piece of art! The price list below represents common sizes. I can easily accommodate custom sizes, so if you are looking for something in a different size, simply shoot me a quick email with what you are looking for!
16″ x 24″ – $475
20″ x 30″ – $750
If you have any questions at all, please feel free to contact me direct by phone or email today!